Well I have always been a massive fan of Dr Who.
I find both the classic series, new series and the Big Finish audios fantastic. They have got me through both bad and good times.
I like nothing better than listening to a Big Finish audio adventure in the car as I have a 30 mile trip to work.
Big Finish can be
found here
and are truly superb.
This brings me onto the case in point. I have always found the Daleks from Dr Who iconic. To me they are as British as fish and chips, red phone boxes and, y
...
Read more »
We will undoubtedly destroy the planet. It is inevitable. Don't get me wrong, I do not want to see it happen, but we have not progressed at all. Yes you are right, technology has and so has food production. One deed that will never change is that the world is full of male homosapiens loving the kill, loving the dominance and will breed more to regress again.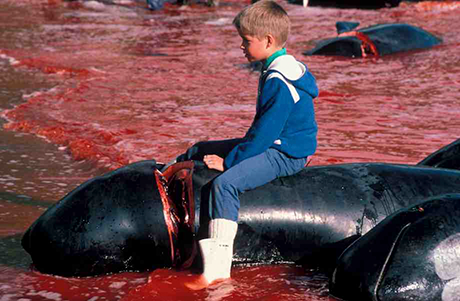 Take the Faroe Islands. A place I will never go. It does not belong to Denmark and I noticed recently that Denmark has distanced itself from these 'traditionalists'
A wonderful short by Bréon George Rydell to watch on the eve of Holocaust Memorial Day
Dolphins captured in the notorious drive hunt at Taiji, Japan are transferred from Taiji Whale Museum to Dalien, China by truck and air. The earnings from sale of dolphins is one of the main supports for the brutal dolphin hunt.
Brilliant to see Belstaff using such a major star in a great advert.
Well I have completed a singer songwriters website using this template and adapting it. In the process I have entered his music onto 20 music platforms including iTunes and Amazon MP3. Please see the links below for the site and his news article about where to get hold of his new album. I am the administrator of it until I can teach him how to get the hang of updating the pages.
Here are just couple;
@Harrogate_News - Harrogate region updates
@ChrisGPackham - Wildlife presenter and all around interesting man
@Markgatiss - Master storyteller and brilliant actor
@MakingOfs - Behind the scenes photographs of famous films
@RAFRed8 - Red Arrows pilot
@hotelalpha9 - Local Police Officer
@edenproject - Cornish pride
@NYorksPolice - Twitter feed of North Yorkshire Police
@HeliganGardens - Fantastic gardens in Cornwall
Keeping up to date with all the new advancements in CS6 was intensive enough but now with CC I can not afford the monthly subscription. I have been told that some people in the industry still use CS5 so I am not in a big rush.
It truly is indispensable for InDesign!