Ric O'Barry is a hero to me and many millions of others.
He helped to capture and then train the Dolphins for the TV programme Flipper until he saw how unhappy they were. His purpose in life changed when he saw one of the main Dolphins commit suicide as it was so distressed. That night he was arrested as he tried to release the remaining captive Dolphins.
From that moment on his existence has been dedicated to protecting them. He has put his life in danger numerous times. I urge you to watch 2 films.
I have a neurological condition that is known as Cervical Dystonia. I have had it since early childhood and it can be very painful. Mine is known as a focal Dystonia as it is in one part of my body. It affects certain muscles in my neck.
There is a good explanation here
Dystonia is a very strange condition indeed. It has some Parkinson's symptoms but usually stays static and rarely progresses.

...

Read more »
I've always been a fan of the band Ghost since their debut album Opus Eponymous. I find that the version of melodic rock and theatre they excrete creates an incredible ambience that is almost on a par with visualising a film. For some reason it reminds me of David Bowies Ziggy Stardust days. That enigma that is wrapped within pure rock...and heavy rock at that.
A great deal has been made about who is behind the masks and cloaks, some would say it is irrelevant. In my opinion it it is far from irrelevant, it is one of the reasons their live shows are incredible. Most fans know the brilliant songwriter
...
Read more »
Category:
Music
|
Views:
1880
|
|
Date:
17 February 2014
I have always wanted to build my own home. We are a few steps closer but have a long way to go as I was made redundant just as I'd built up enough savings.
Looking into it again recently has reignited my passion to carry on with the plan. I have been in touch with a very helpful architect that won an award from Grand Designs under the
affordable section
. The structure was based on a barn, steel structure and wood panelling with straw insulation and solar energy. The house would be built in an 'area of outstanding national beauty' which means alternative structures do not usually get a look in. The term AONB
...
Read more »
It is time to stop this carnage we inflict on wildlife. What are we doing?
This is a photo tweeted by Sam Simon showing Kshamenk, a killer whale in captivity in Argentina.
Sam Simon is an American director, producer, writer and philanthropist who went to Mundo Marino where Kshamenk is held. He describes how the whale is permanently bent fr
...
Read more »
I have never been the worlds biggest Bruce Springsteen fan, but I do respect him as an artist.
I noticed on Twitter that this video has been getting everyone excited.....I watched it and it got ME excited. Bruce cuts a great ACDC Highway to Hell. I am glad I watched it. Noticed Tom Morello there too. All done in Perth, where Bon Scott the original ACDC singer came from.....all very cool.
BTW Tom Morello is also known as The Nightwatchman (an alter ego to his work with Rage Against the Machine and Audioslave)
What a fantastic evening we all had at The Sun Inn at Pickering on 7th February 2014. This was Martin Heaton's launch event for his debut album 'The Last Chance'
Julia and I got there a few minutes late but Martin had waited so we didn't miss anything. We were grateful for that and must apologise to those that were there at the right time.
He started at just after 8pm and the music sounded superb!
There were around 50 people there, lots of Martin's fellow singer songwriters, all enjoying the fantastic music. He played the entire album 'The Last Chance', then there was a break for those that wanted to buy the CD and have nibbles, then Martin pl
...
Read more »
It is an odd thing recently. I am starting to 'see the light' - Now I don't mean I am suddenly going to turn to religion. The problem I find myself in is that there is a potent of something. Maybe it is just the vast expanse of media we have at our disposal but everything I see makes me believe in some pure evil that emanates through the universe.
I am not a depressive personality and I am not going to let it rule my life. The Badger cull, Dolphin and Whale disregard is the last chase saloon. It was only a few years ago that we some testing thousands of nuclear explosions.
Nazis were the worst Humans can get.......let us not see it again.
I want to share this great gem with you. I was perusing my car policy document when I came across this great exception;
'Damage caused by pressure waves from an aircraft or other flying object travelling at or beyond the speed of sound'
Now how many times will that happen and what if it's a UFO......or Dr Who's Tardis or the Starship Enterprise or......and the list goes on!
It's hard to remember sometimes exactly what summer feels like at the moment.
Today I was looking at the dank weather and hoping for the hot rays of the sun to be able to make my way into the garden, or go for a long walk with the warm breeze gliding you on.
I wanted to post some photos to remind me of that feeling.....the feeling you only get in summer!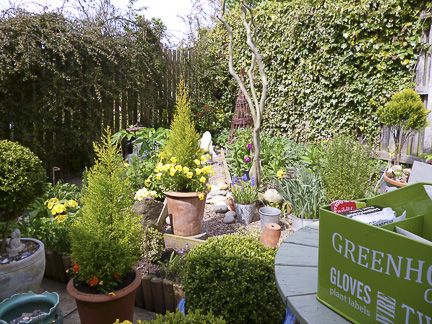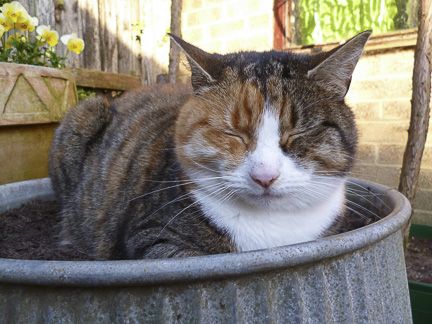 ...
Read more »